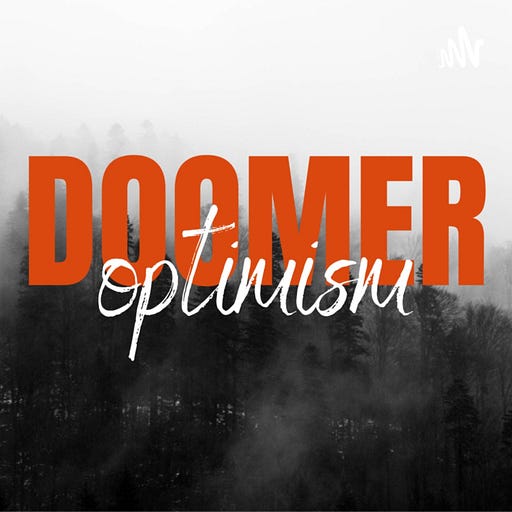 Nov 1, 2022 • 1HR 17M
DO 89 - Jon Askonas w/ Ashley Colby
Doomer Optimism is a podcast dedicated to discovering regenerative paths forward, highlighting the people working for a better world, and connecting seekers to doers. Beyond that, it's pretty much a $hitshow. Enjoy!
Ashley sits down with Jon Askonas to dive into his Compact Magazine article Why Conservatism Failed (https://compactmag.com/article/why-conservatism-failed). They discuss solutions to the problem of political or cultural 'team sports' including simply driving after the Good.   
Jon Askonas @jonaskonas is a Fellow at the Center for the Study of Statesmanship at the Catholic University of America and a member of the Politics faculty.  
Ashley Colby is an Environmental Sociologist who studied at Washington State University, the department that founded the subdiscipline. She's interested in and passionate about the myriad creative ways in which people are forming new social worlds in resistance to collapse. She's the founder of Rizoma Field School in Colonia Uruguay.