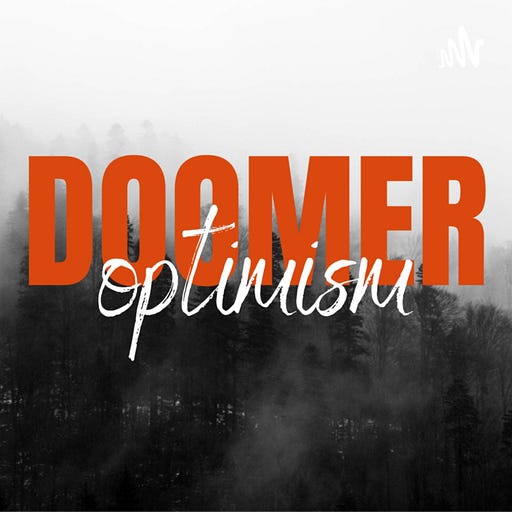 Oct 27, 2022 • 1HR 29M
DO 88 - Tornado Nate w/ Jason Snyder
Doomer Optimism is a podcast dedicated to discovering regenerative paths forward, highlighting the people working for a better world, and connecting seekers to doers. Beyond that, it's pretty much a $hitshow. Enjoy!
Jason speaks to Tornado Nate! They discuss doomer optimism, homesteading and rootedness, psychedelics, and being a hippie!
Nathan Gates @TornadoNate is a licensed psychotherapist and co-host of Altered States of Context, a podcast about psychedelics, science and psychotherapy. He also practices regenerative ranching and writes from his family's farm in rural west-central Illinois.
Jason Snyder @cognazor Metamodern localist | homesteading, permaculture, bioregional regeneration | meditation, self inquiry, embodied cognition | PhD from Michigan State University, faculty Appalachian State University.